How much loud and brash can you buy for the price of the Cap's suit
What makes America so great? Theater, excess, freedom. It can be argued that America isn't the "greatest" country but you cannot say it isn't the most entertaining. Sure, Japan has it's messed up marketing and England has a royal family of Corgi's but America has the Avengers and Donald Trump.
We build giant utilitarian pickup trucks, sell ridiculous lift kits to make them unusable, then market them as a status symbol. We make pizzas that could feed a village, eat until our bodies slip into a coma, then throw the rest away. While other countries may focus on making the most fuel efficient engines, we put a 707hp engine in a sedan for fun then sold them to the general public.
Under the Star-Spangled Banner you have the freedom to do whatever. If you have the money you can be as smart or stupid as you want. You can fund a homeless shelter to help people to get back on their feet or you can spend $227,000 on some sweaty leather outfit Chris Evans wore in Captain America: The First Avenger, or both.
Burbbble wanted to celebrate our country's theater, excess and freedom with an All-American garage game where we limit your freedom with a strict set of rules.
---
Rules: Garage must include a truck, a modern car (2013-2016) and a pre 1975 car. They must all be made by an American company.
Budget is $227,000, the cost of Chris Evan's almost Star-Less costume at auction.
Cars must have asking or sold prices equal or lesser than $227,000
---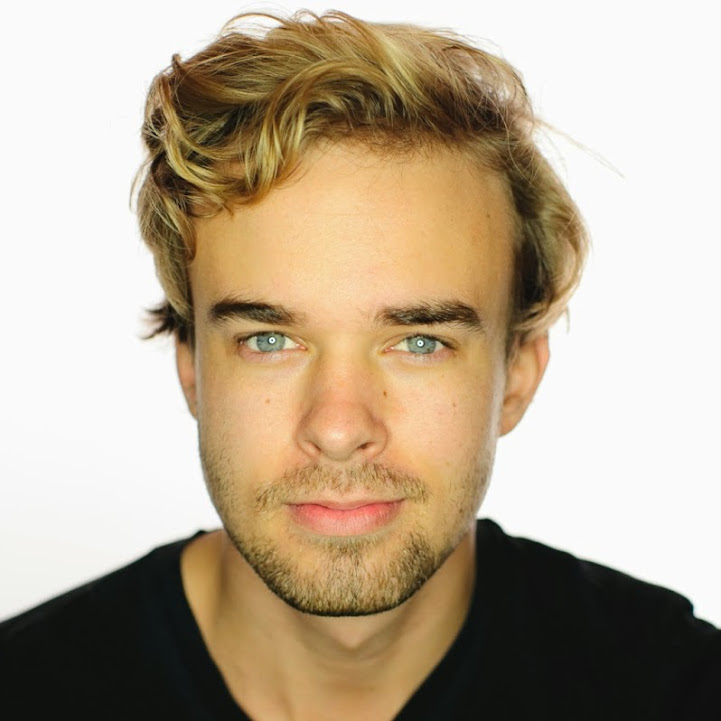 Chris' Pick
1962 Lincoln Continental Convertible
Sometimes I feel like we need to be reminded that America wasn't always about forced induction, muscle flexing, quarter-mile monsters. We once ruled the luxury land yacht demographic and few are more famous or recognized than the Lincoln Continental convertible.
A lot of that fame comes from the HBO Bromance series Entourage. Which I will openly admit to enjoying and let's face it, if you are going to emulate any kind of lifestyle wouldn't you want it to be Johnny Drama's...VICTORY!!!!!
Built to be the workhorse of the world's most powerful military, the H1 Hummer was designed to be as rugged as they come. Burdened with the task of carrying troops to all corners of the world you'll be hard pressed to find a situation that the H1 can't handle. If a normal Hummer is Chuck Norris then this is Bruce Lee. Outfitted for the 1994 Dakar Rally this beautiful machine was the first ever US-piloted truck to finish what is known to be the road of hell.
The history is enough reason to have it in my garage but that is not why I adore this truck. I love how useless it is. There is no compromise to this thing. It has one purpose and one purpose only, get dirty.
2016 Chevrolet Corvette Z06
The 2016 Z06 might be my favorite yardstick ever. Matching the Corvette up against European equivalents is a good, old-fashioned hoot. Here is my favorite comparison:
| | | |
| --- | --- | --- |
| | Z06 | Huracan |
| 0-60 | 3.0s | 3.1s |
| Top Speed | 205 | 201 |
| BHP | 650 | 610 |
| Weight | 3582 lb | 3134 lb |
| MSRP | $84,000 | $230,000 |
Ummmmmmmmm Whaaaaaaaat? The best I can work out to justify that massive price difference of $146,000 is a bit more carbon fiber and a badge? The ability to pose in the Lambo is greater, but not a lot. The Huracan isn't special enough to my eye. The Z06 is a working class hero, a reachable supercar for the common man. Despite whatever brand loyalty anyone may have, respect should be given where it is deserved and the Corvette Z06 deserves it.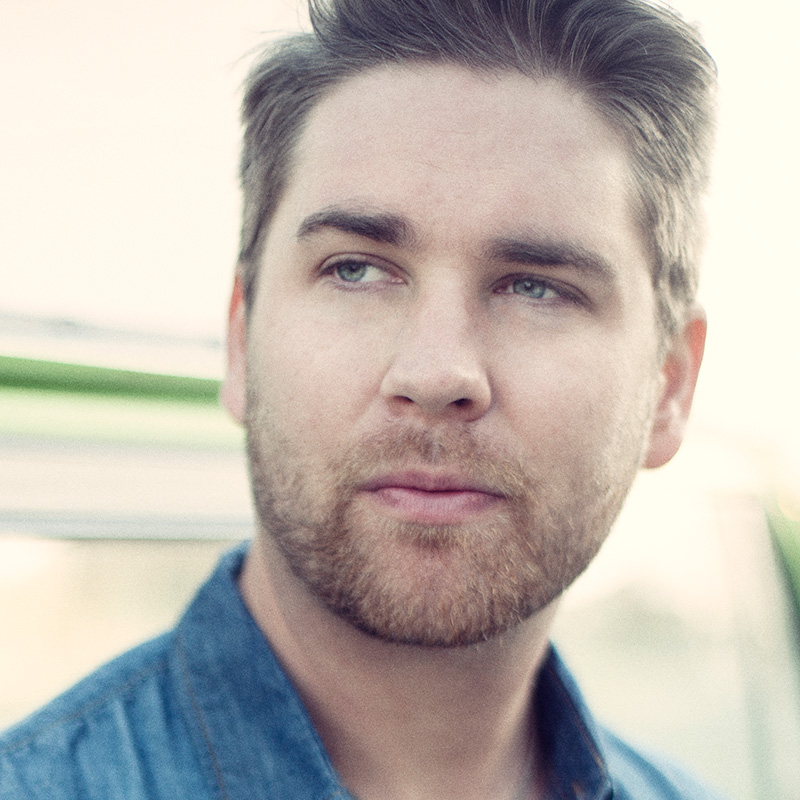 Cory's Pick
1963 Chevrolet Corvette Coupe
Most countries have superheros. England has the Jaguar E-Type, Germany has the Porsche 911 and the United States of America has the 1963 Chevrolet Corvette Sting Ray. It took other car manufactures well into the 70s to design a car with a ruler and for the most part that makes cars from the 1960s and earlier the most beautiful cars that have been created. What makes the Stingray so special is that GM did design a car with straight lines, but then perfectly wove 60s design into the details of the car. The mosaic of angles and curves that resulted is elegant, but muscular. Challenging, but approachable. It is a masterpiece.
You may have already guessed that I think the '63 Vette is the best looking thing to ever come from America. I'd rather gaze at a split window Sting Ray in my driveway than watch Amber Heard, in a tank top, punch Donald Trump square in the face. With a power-to-weight ratio roughly equal to a 2016 Volkswagen Golf R, the C2 Corvette could be considered more show than go, but that is perfectly fine with me. When your great Aunt's Tesla is faster than your sports car it is time to realize that speed is such a small part of what makes a car great and the 1963 Corvette is one of the greatest of all time.
In America, first is best and winning is the only thing. For this reason, I know I've picked the best classic truck for the All-American Garage. The appropriately named Dodge Power Wagon was based on a military truck (Dodge WC Series) that was built to help America win WWII by hauling weapons over all sorts of terrain. After the dust had settled, Dodge put their war machine on sale in 1946 billed as a self-propelled power plant. While it seems Dodge was stuck thinking about their truck in literal terms, what they had done was literally groundbreaking. They gave civilians a mass-produced 4x4 vehicle for the first time.
I love the WDX Power Wagon for many reasons. Yes, because it is the granddaddy of 4x4 trucks, but also because it looks like it is the grandaddy of 4x4 trucks. The 1965 example I've added to my garage still looks like a 1930's Dodge pickup, but one that could run over your house.
Maybe $50k seems like a lot for a 60s, 1-ton truck, but when restored K5 Blazers are getting close to that number, this self-propelled 4x4 Nazi-crushing power plant really is a bargain.
2014 Cadillac CTS-V Wagon
We should all own Cadillac CTS-V wagons. All of us fool hearted, petrol-guzzling car enthusiasts should own Cadillac CTS-V wagons. Being able to hang with your great Aunt's Tesla would be nice and smoking supercars from 15 years ago would be fun, but what you really are getting with the CTS-V wagon is a truly practical V8 sports car. I really wanted to choose a 2016 Shelby GT350 to round out my All-American garage, but then I don't actually have a car to use when I need to lead a normal life. You know normal life? It is filled with children and family members and giant planters for your landscaping that all need to be transported at one time.
Usability is incredibly important. It means never having to leave 556 horsepower in the garage in exchange for your wife's 2-liter turbo. For this reason, I believe a fast wagon is like one of those electric bug zappers for petrolheads. We can't help be be drawn to them because we know if we get close to one, we'll leave the cares of this world and its econo boxes behind as we smoke our tires through the metallic painted gates of driving heaven.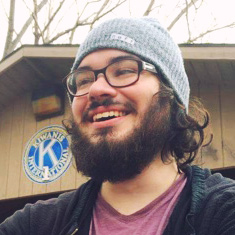 Jared's Pick
1965 Shelby Cobra Replica
There are a few Americans that have made their mark on history. Whether adultery or embezzlement, our leaders have reminded other governments just how much better off they have it (although it is better than a crack-smoking mayor, eh, Canada?). However, in this miasma of "not crooks" there was one man who took a no-nonsense approach to his work. His name was Carroll Shelby, and boy did he like putting huge engines in little British Convertibles. Who could blame him? Those stock blocks were made in the midlands! As such, all of my choices are from the Duke of Leesburg himself. Afterall, there isn't anything quite as motorhead as taking nitroglycerin pills…
This Roadster replica may not have been built by Shelby himself, but I'm sure some well-to-do young American chap had the same dream as him when he pieced together this small behemoth. With a 580-hp crate engine from Ford that has less than 5k miles on it, it probably will last longer on the road than the $2 million examples of the actual one- and you won't get yourself killed for taking it on to the road in the first place.
Some say the great Hades himself, nursing a few bruises from Hercules' last visit, tempted Shelby with a drag race down the Las Vegas strip… or was that the devil with Clive Owen in a BMW? Either way, this pièce de résistance… wait, French? This Freedom Fry of a Cobra is America incarnate. The F-150 Cobra is sweet tea on a porch in Savannah, a smoothie on the beachfront in San Diego, a gas station mountain dew on the Blue Ridge Parkway- in short, a tall drink of water. While it does boast eight cup-holders for your Big Gulps, it also sports 700 hp and Shelby stripes and badging. Not to mention the steel bumpers of yore, so that any rear incident begins and ends with the car behind it. While the armrest holds an even larger badge than the one on the front, that imprint on your skin is how Shelby would have wanted it. Get bit.
Shelby had his hand in designing the last GT500 before his death in 2012, and as such, this 2014 example is a perfect send off for the man who had a need for speed. With a supercharged 5.8L V8 there won't be many looking to go up against this hissing, spitting Super Snake (and with Ford's redesign of the Mustang it doesn't do too badly in the corners either. Even so, thanks to the great 'murican Eisenhower most of our highways are straight lines anyway).
With a six-speed transmission, this pony will rip right off the line and not have to wait for a turbo to spool up. Just drive right into that sweet Texan sunset, although you'll probably need to steal a couple of Shelby's nitro pills to keep that engine going, 19 mpg and all. But America isn't about efficiency, that's what the Prius is for.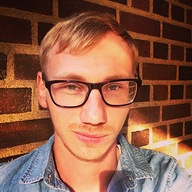 Jeff's Pick
A synonym for America, Capitalism is competition for the sake that no one becomes lazy and complacent. In the 1960s, there was heated competition between the Big 3. When Ford came out with the Mustang and Chevrolet with the Camaro, Dodge responded with the Charger. The gritty American muscle could take serious lumps in the three-way brawl. The great competition between the three produced three great vehicles worthy of recognition. The Charger is rightfully earned its place in history along with other great competitions such as the space race and the Vietnam War.
1967 Jeep Kaiser M715 Truck
For an All-American garage, there is nothing more All-American than a pickup. And there is no pickup more All-American than an army green, former-military pickup. On top of that, this truck is a Jeep, made for the military, America's most patriotic publicly-funded entity. Bred at the height of the Cold War by the greatest military in the world, this 1967 Kaiser M715 will stomp on the commie's head. It will free people who didn't know they needed to be freed from the bondage of socialism with the axe mounted on the side of its bed. If Captain America didn't get frozen at the end of his first movie, he would have driven this through the 1960s with his Harley-Davidson nestled in the back.
2016 Dodge Charger Hellcat
Continuing on with America's long tradition of brute force and nothing else, Dodge cranked out the 707 bhp 2016 Charger Hellcat as the a-bomb answer to the Horsepower World War. Because that's what America is good at: winning wars at whatever the cost. In this case, the cost is selling a deadly amount of power for a price affordable for the average American after a few short years of depreciation. Imagine what this thing will do in the hands of the blue-collar worker who will buy this in five years. Now is the time to invoke the second amendment and smoke out every intersection with Dodge's supercharged firepower.
Related Articles