We countdown the best cars under $15k that make you take notice
Other than commuting from point A to point B, one main reason some people buy cars is to show off. They like to flaunt how much money they make or how much power they hold at their job. That''s why you often see CEO's in Mercedes S-Classes or rich wives talking on their cellphones while running red lights in massive chrome covered SUV's. The problem is these types of cars are usually ridiculously expensive. The list we''ve compiled here is made up of cars that we believe provide the most bang for your buck in terms of impressiveness. They''ll do lots of damage to your neighbor's ego without doing a lot of damage to your wallet. So here are our Top 5 Imposing Cars for under 12k.
5. 1992 BMW 840Ci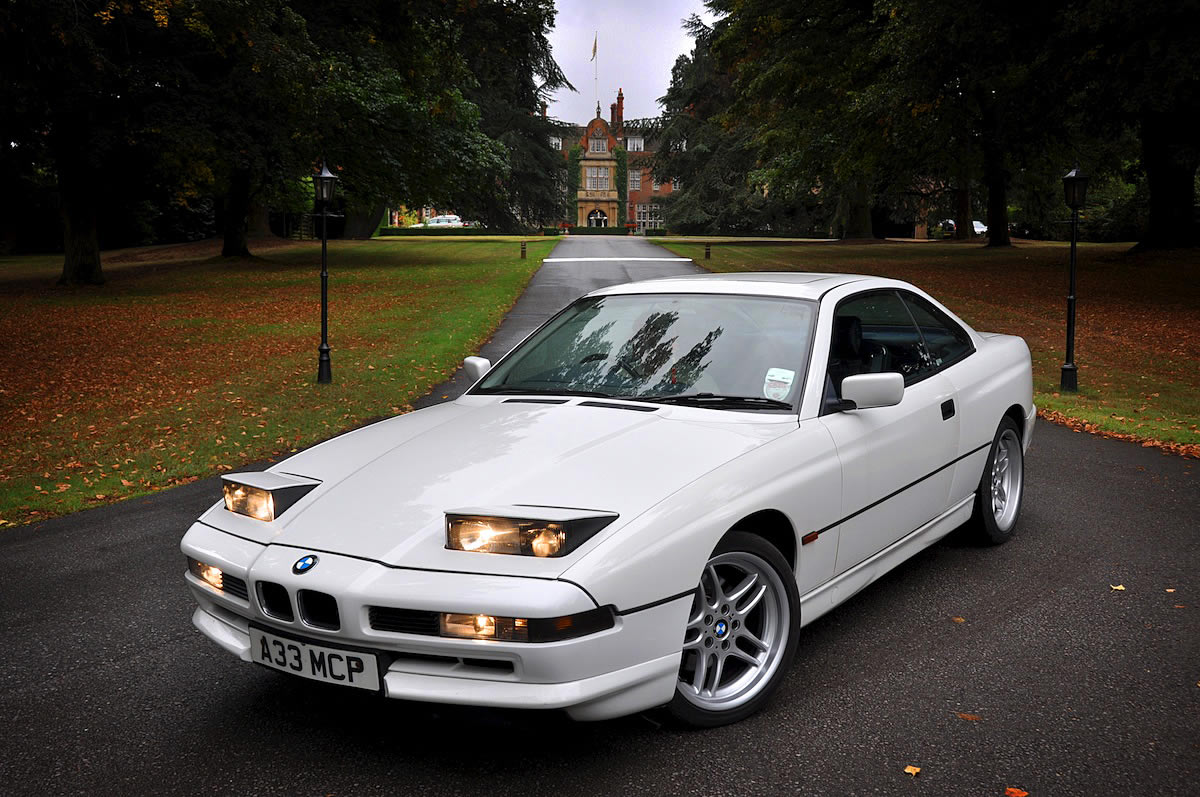 The type of person who would drive a BMW 840Ci would be a person who really wants to impress all of their neighbors. Having this baby parked in their driveway would immediately put them on top of any neighborhood hierarchy. They'd be the talk of the weekend grill-out. Being a 90's super coupe, this wonderful GT car just gives off a general sense of being up to no good. It looks like a lot of money. The typical owner probably likes to play in the stock market and throw skinny dipping parties in his spare time.
The presence this car has is marvelous. With its sharp, square nose, small split grill, and pop-up headlights, its stance harkens back to the legendary M1 supercar. But it won't have any of the M1's sportiness. It could be called swift at best. That's okay though, because this car is really just going to be used to intimidate the rivals of the driver with a rev of its V8 engine. Business boys will love it. Getting this car over other large BMWs show that you think 2 doors are just right and 4 are far too many. A lot of people have a BMW. Not many of them have a BMW 840Ci. This exclusiveness put the 840Ci in a class far above any of the alternatives. It reeks of power, more than that of the engine.
4. 1998 Jaguar XK8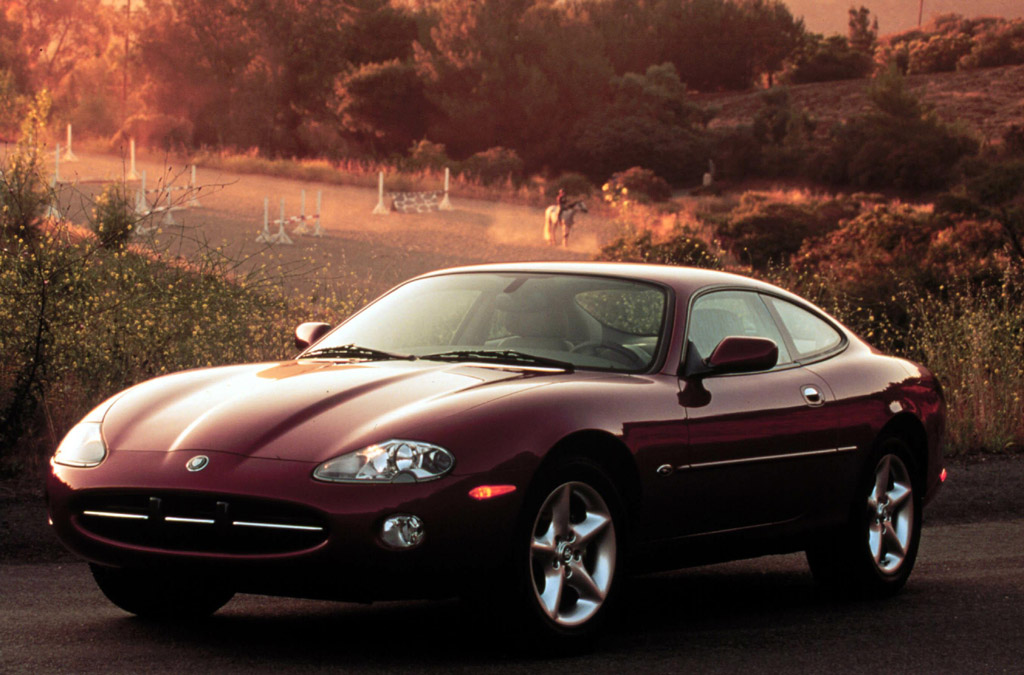 Most Jaguars from the era of the XK8 are big, beefy sedans meant for silver-haired retirees who want a smooth and quiet ride over to Janet's place for dinner and Cribbage. The same cannot be said for the Jaguar XK8. Even though it's really meant for people who play golf, with its big trunk and show off looks, its capabilities as a GT car are monumental. It has a smooth ride and a powerful enough engine to suit your needs. It also has a cramped interior and poor visibility. But the lusty XK8 seems alive, like an actual jaguar. It drips endless want. Its smooth lines and round butt make onlookers weak in the knees. It's animalistic, aggressive and bulging with smooth and natural looking muscles. Standing next to it gives you the impression its about to maul your face. It's a fatal attraction. Despite its flaws, it's still easy to say that this Jag is perfect. The XK8's sister is the brawny but refined Aston Martin DB7, but while the Aston screams James Bond, the Jag politely announces James Bond's wife. It could easily be seen as a chick car, which it is, but if you opt for the coupe over the convertible, you'll be one of the biggest head turners on the road. Best of all, it's a Jag.
3. 1996 Jaguar XJR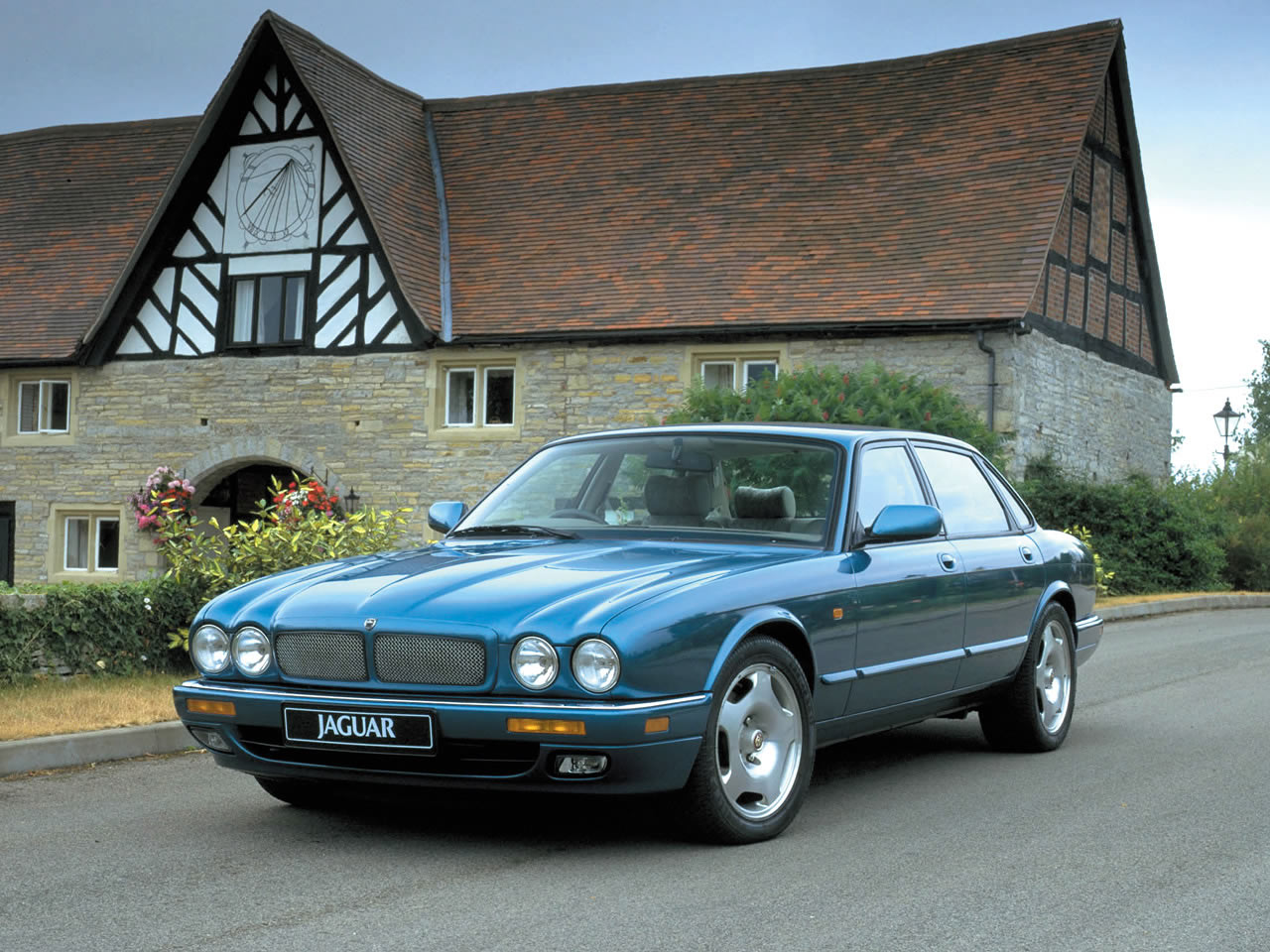 Driving a Jaguar XJ (especially in black) can be likened to wearing a finely cut suit. They both enhances the owners social image and self-confidence through simplicity and style. Being seen driving an XJR, has a similar effect; the main difference comes with the knowledge that under your perfectly tailored suit you are packing some unadulterated, world igniting heat. With 370 HP from a supercharged V8, this cat will run down your prey, bag up their body parts and put them in the trunk. All you need to do is sit back in your big comfy seat and watch the National Geographic special happen right outside your windshield.
The XJR means business and it looks the part. Whether that business deals with the stock market or the black market, the driver will not look out of place. The chrome trim and the subtle drama in the design of the front and back separate the XJR from other executive saloons. There is a rich history behind the badge, and though they aren't made by hand anymore, there is a strong sense of craftsmanship in the look and feel of the car (excluding the Ford center console). There was care taken in order to maintain Jaguar's heritage, and owning one shows the driver's taste and class. Plus there is just something more charming about a Jag man compared to a JoS. A. Bank BMW driver.
2. 2002 Mercedes-Benz CL500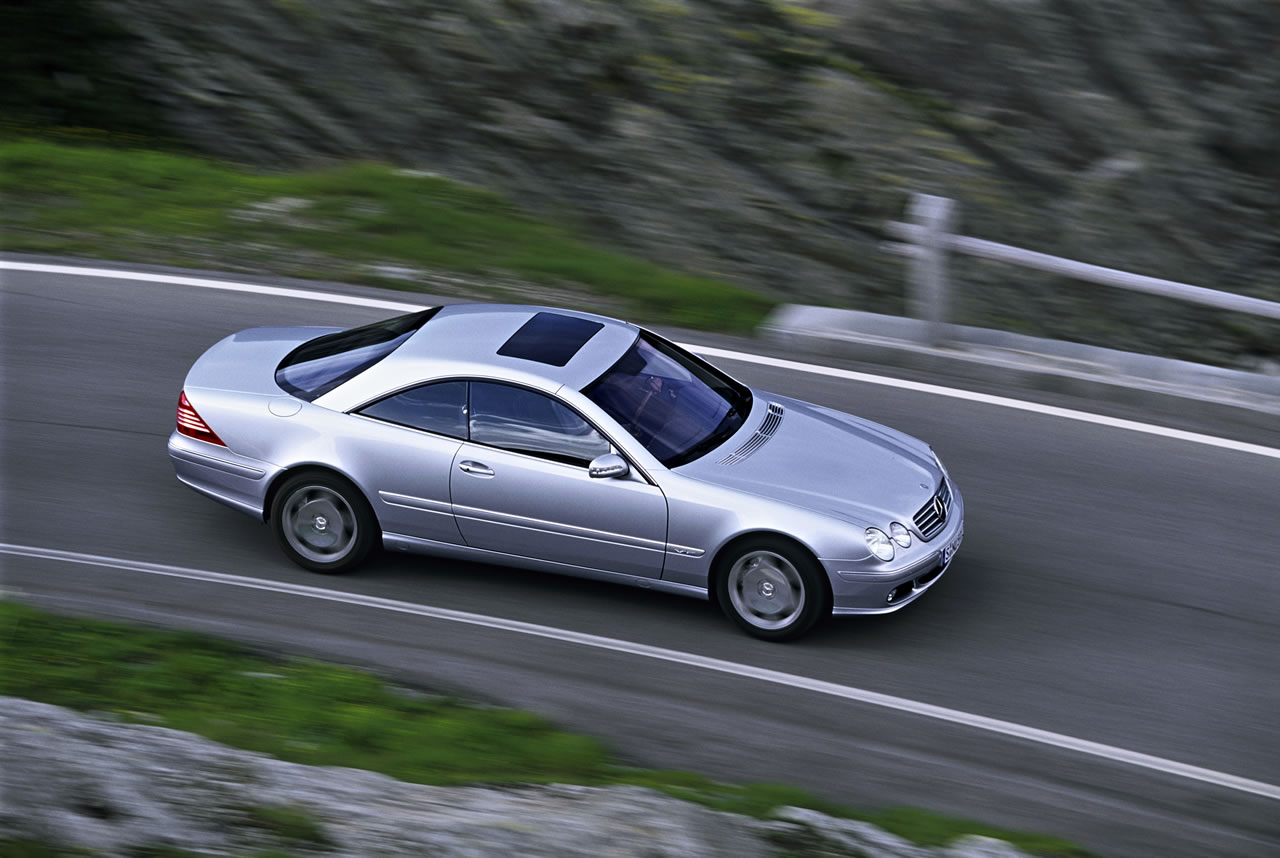 First and foremost, the CL500 is a playboy's car. Out of all the cars on our list, none looks more like money than the Merc. In silver it appears to be made from melted down Rolex's. Inside there is wood carved from the Tree of Life, and you sit in a supple leather seat, stuffed with the money from when you beat Las Vegas. The car is designed by Peitho, propelled by German rocket science, and given a Siren's voice for everyone to enjoy and all to be seduced. It''s rare to find a car that after ten years parked in front of a mansion, it still looks like it belongs there. The only reason anyone would guess you didn't buy it new yesterday would be because there aren't idiotic LEDs on it everywhere (which I think is a good thing).
Driving the CL500 is exactly what you think it would be like while looking at the body. It''s a purebred GT car, which means lots of space, lots of speed, and lots of comfort. 300+ HP from a 5.0L V8 gives you the power to shrug off single lane traffic, and a catalogue of interior options gives you free reign over the cabin. Anything you want to control you can and anything you want the car to do, it does. The CL is your flaming chariot ready to take you to whatever social scene you wish to conquer.
1. 1985 Porsche 928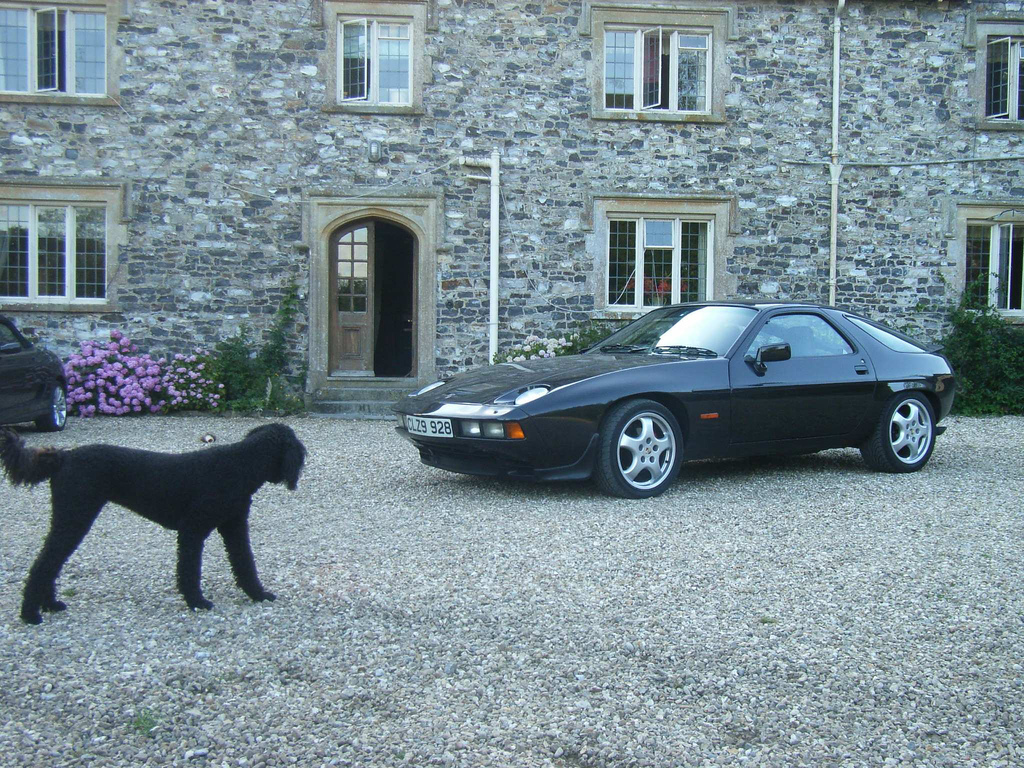 If I had to pick one word to describe the Porsche 928 it would be heavy. I don't just mean that in the literal sense, though the car is and feels heavy behind the wheel. There is more to it. When it is seen parked outside a local hot spot or rolling down Main Street, there is a heavy presence to the car. It demands the gaze of passer-byes. This stems from the unique combination of elegance and aggression in Porsche's design. The sharp nose, long lines and wide stance, gave the 928 the nickname "land shark. Which is very" fitting to the nature of the car, craving to strike fast and rip the front off that GS-T Eclipse up the road.
The social statement this car makes is of that sophistication. Think George Clooney holding a glass of scotch with a British accent. Driving a 928 in place of a Mustang or 240SX says something to the maturity of the driver. Granted that can easily change if driven it like a tool (as with any car). But if driven like the GT car that it is, cruising through town and occasionally indulging in this car's beautifully savage engine note, it speaks more of refinement than little boy racer.
Related Articles