The absolute best cars for getting pizza at 3:30am for absolutely no reason
College is a turbulent time in a person's life. I should know, I'm in college. You need to be prepared for almost any situation. Moving, road trips, winter, summer and running from the cops after spraypainted the hallowed statue of a school founder outside your student union are all things your car should be expected to be able to do. It should also be reliable and get good gas milage because you're poor and can barely afford filling your tank with anything other than pocket change. God forbid if your car should break down. You might as well sell it for scrap and use the money to buy Ramen and toilet paper. But with all these necessities, is it too much to ask for a little fun from your car? The cars on this list are fun, funky and unique and all are great choices for a college student. If you're on a budget, for $12,000 they will all be cheaper than the cheapest new car in America. In order from most practical to most fun...
5. 2006 Mini Cooper S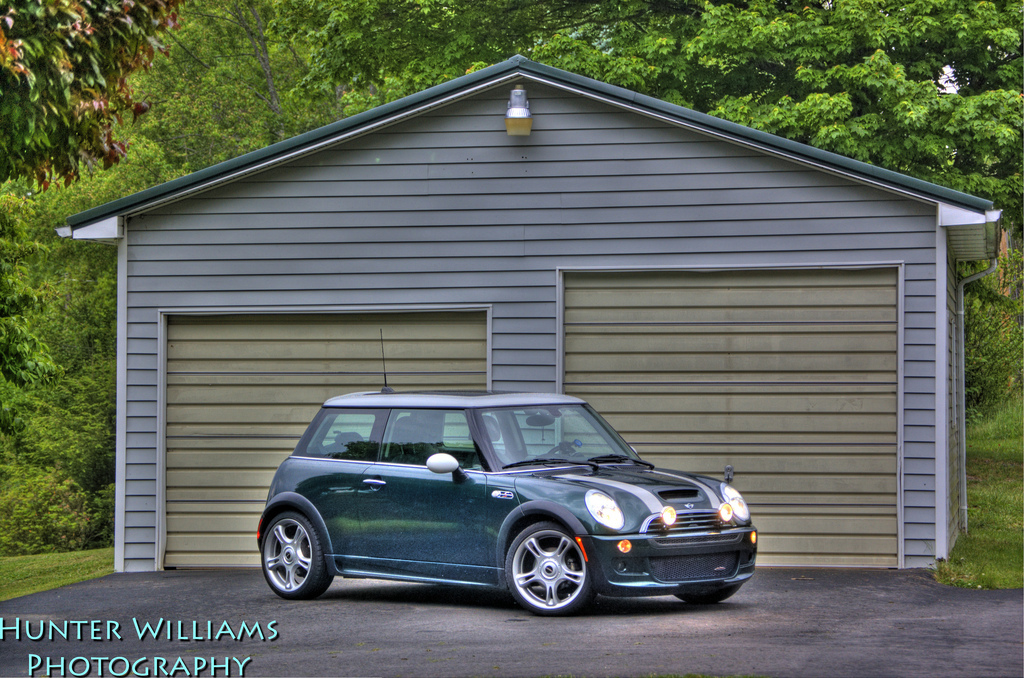 You might think that the Mini Cooper S is a long shot, and it is, but if you're willing to sacrifice a few conveniences that come along with a bigger car, you'll find that the Mini is powerfully practical and buckets of fun. Now before I go into any more detail, I have to make a confession: I own a 2006 Mini Cooper S. But this should make my points all the more valid. As a college student, I have found these things to be true of the Mini. From the outside, it looks as if it hasn't got a trunk at all. But in reality, the trunk is big enough to to fit five or six bags of groceries. It has four seats and (if you actually find friends to hang out with if you want to ruin your weight distribution and gas mileage) they'll find that the back seats are surprisingly deep and comfy. College campuses are always tight on parking, but the Mini can squeeze into the tiniest spots that bigger cars drive by without a hope of fitting in. Its frugal 1.6L four pot easily delivers 30 plus mpg during average driving. Have I convinced you that it's practical yet? Now for the fun. From a standstill the Mini scampers away like a stabbed spidermonkey. Its 1.6L engine is supercharged to deliver 163 bhp in a tiny package. The steering is sharp and the gearchange is solid. Every part that the driver uses to operate the car operates with heavy <span class="italic">ssh-cick!</span> and <span class="italic">ka-fuunk!</span> You can feel and see every part of the car. It gives you a feeling of complete control. With all of these traits, I haven't found one situation yet in which the Mini Cooper S hasn't performed exquisitely. Well, I think I've said enough now.
4. 2006 Volkswagen GTI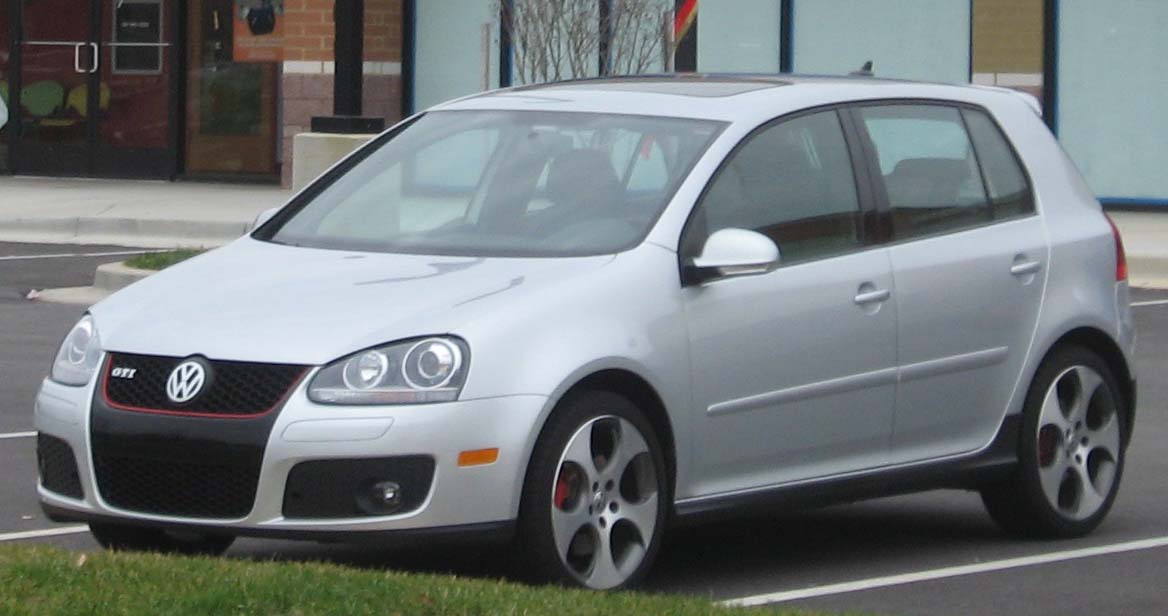 The Volkswagen Golf GTI couldn't be the wrong choice of car for any situation, especially for a college student looking for a good deal on a car. This MkV version of the GTI is my favorite with its red-lipsticked grill, bubbly shape and plaid seats. Plaid seats! I just can't get over how cool they are. These stylish features sets the GTI apart from any of its bland competitors. Hipsters would love it. Although the GTI is smaller compared to some other cars on this list, you'll find that with the hatch it's plenty roomy to accommodate the laundry you bring home on the weekend plus the food you bring back. Enthusiasts will feel at home with precise driver controls. The GTI is what a hot-hatch should be: a cheap car with a few minor changes purposefully designed to enhance the driving experience. That's why it's the benchmark hot-hatch. Since most college students buy a hatchback anyway, why not this one? Many people insist the GTI is a must-own at some point for anyone who loves cars, and so do we.
3. 1996 Volvo 850R Wagon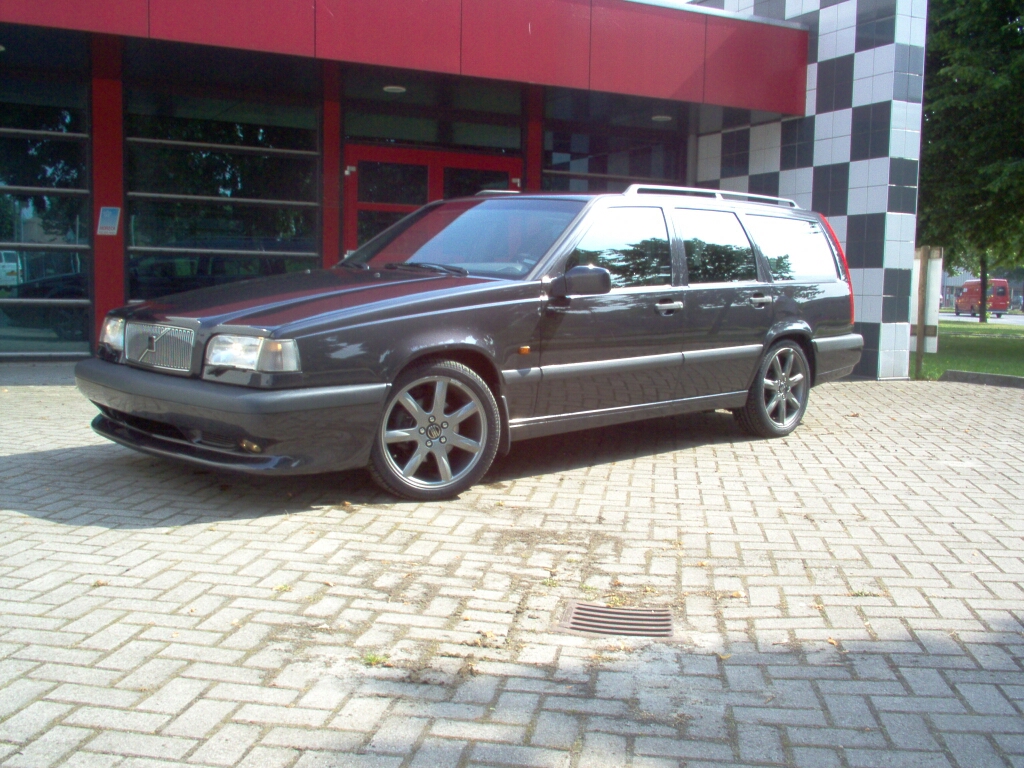 Imagine your grandfather. Now imagine him playing paintball leaping over obstacles and doing combat rolls and kicking your butt. Do you have that image in your head? Yes. That is the 850R Wagon. A big, boxy car you would expect to be driven exclusively by slow, wrinkly grandpas and their granddaughters as a hand-me-down car. Except it's not. No grandpa could handle that firm suspension. Good. It's a hot wagon with a turbo inline-5. It's ideally suited for hairless-chested young enthusiasts. Big and safe, but fast and outrageous. An ultimate sleeper, passersby will look at it and say, "EW! Look at that old ugly station wagon! Who would be caught dead in that?" You would. Because it's awesome. Plus, it was co-developed with Porsche. It's built like a tank and will last you reliably through your college career and beyond, accommodating your every need.
2. 2006 Honda Element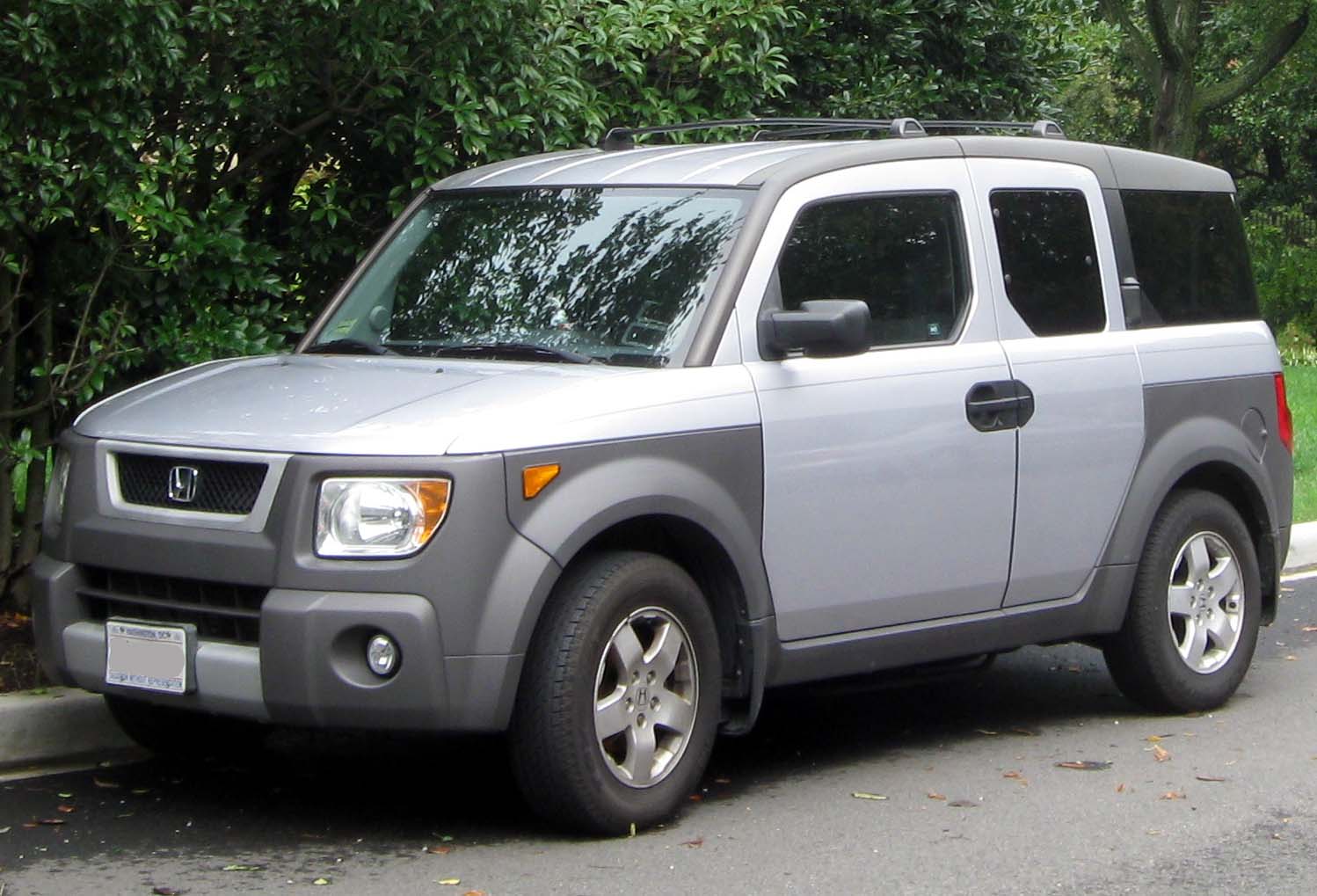 At first glance this is a pretty uninteresting car, but the longer you look at it, the more interesting it becomes. Although it''s composed almost entirely of box shapes, it's just funky, plain and simple. I imagine everyone who drives this car also smokes a lot of weed in their spare time like it's the 21st century VW hippie van or something. Stereotypes aside, it's also a very good car. Being a Honda, it will last pretty much forever. It's doors and seats fold up, down and all around in a ridiculous number of configurations which makes it perfect for moving into the dorms or turning it into an attack vehicle for a night of toilet-papering. If you enjoy spontaneity but also like dependability, this is the car for you. An Element is an out-of-the-ordinary car made for out-of-the-ordinary people.
1. 2003 Subaru Forester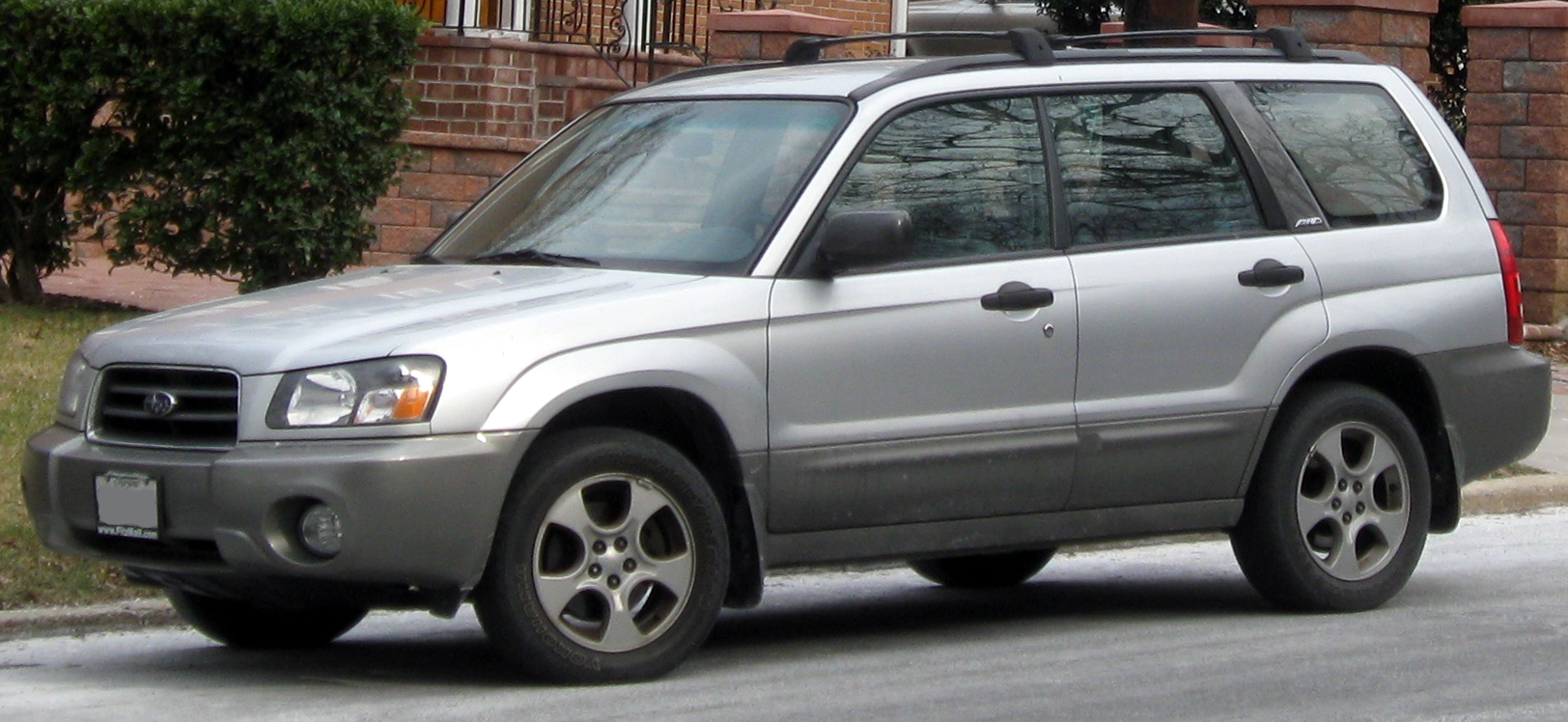 Spacious, simple, safe, rugged, reliable, and ugly. Five of these words are words that I would use to describe the Forester. It's got a higher ride height than a car and all-wheel-drive which allow it to easily handle situations like winter or camping in the mountains. Its flat-4 engine will last for several hundred thousand miles as long as the head gasket issue is fixed. My brother (who admittedly isn't in college, but recently graduated) bought one of these and fell in love with it. Subaru has got a loyal fandom of owners, and anything with a fandom is worth owning (the AMC Pacer, for example). Its "go anywhere, do anything" mantra has appeal to a variety of owners. From hipsters to campers to mama's boys to normal people, this car will be adored. As all-rounders go, this is the all-est of the rounders.
Related Articles