But nobody knew it at the time
Stringent fuel and safety regulations restricted cars to rubberized boxes with wheezy power
Car design was at an all time low in the 80s, especially for America. Stringent fuel and safety regulations restricted cars to rubberized boxes with wheezy power. There was barely any passion in automotive design, only necessity.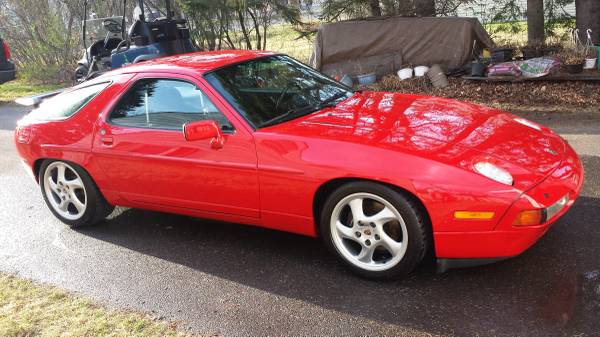 That's why Porsche was so far ahead of the curve with its 928. The sacrilegious Porsche had a front engine V8 with supercar power figures and a sleek design that still looked modern more than 20 years later. It was, as Regular Car Reviews says, a car tailored for the power-craving American market; but hardly anyone bought it.
The shark-nosed flying saucer was one of the most complicated, luxurious and fastest cars of its day. It really is a mystery as to why Porsche wasn't able to move more of them. On the upside, select 928 models are still unaffected by the crazy classic car market today, so it is still possible to find a reasonably priced 928. That is, of course, you're looking for the final 928 GTS. A low-mile manual example of one of those can go for more than a brand new base 911 Carrera. It just goes to show what an incredible car it is.
Related Articles