Cars are best when broken in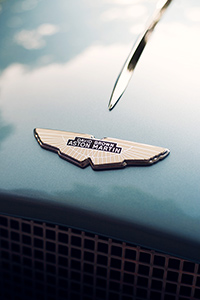 When it comes to old cars, there are usually only two states of condition: rust bucket and concourse ready. The rust buckets are old barn finds that have been decayed by nested rats and acid rain and can't move under their own power. The concourse cars are restored above and beyond factory spec, and are driven less than 10 miles a year to maintain pristineness. Neither are used, and both are a shame.
However, there is a rarer third state. That would be a vehicle in driver's condition, that has been loved and used and bears the scars of wear and tear. They are marked up like an adventurer, and each bump and scrape has its own story. They are driven often and they are driven hard. Despite the use, they are well maintained. A vehicle in driver's condition is as mesmerising as a polished river stone. They are made beautiful by the indomitable forces of nature and time.
Such a car is the subject of this week's Petrolicious video, a 1957 Aston Martin MK III Prototype that was never meant to live a pampered life, but has endured all the more because of it.
Related Articles